HIGHLIGHTS FROM

PAST YEARS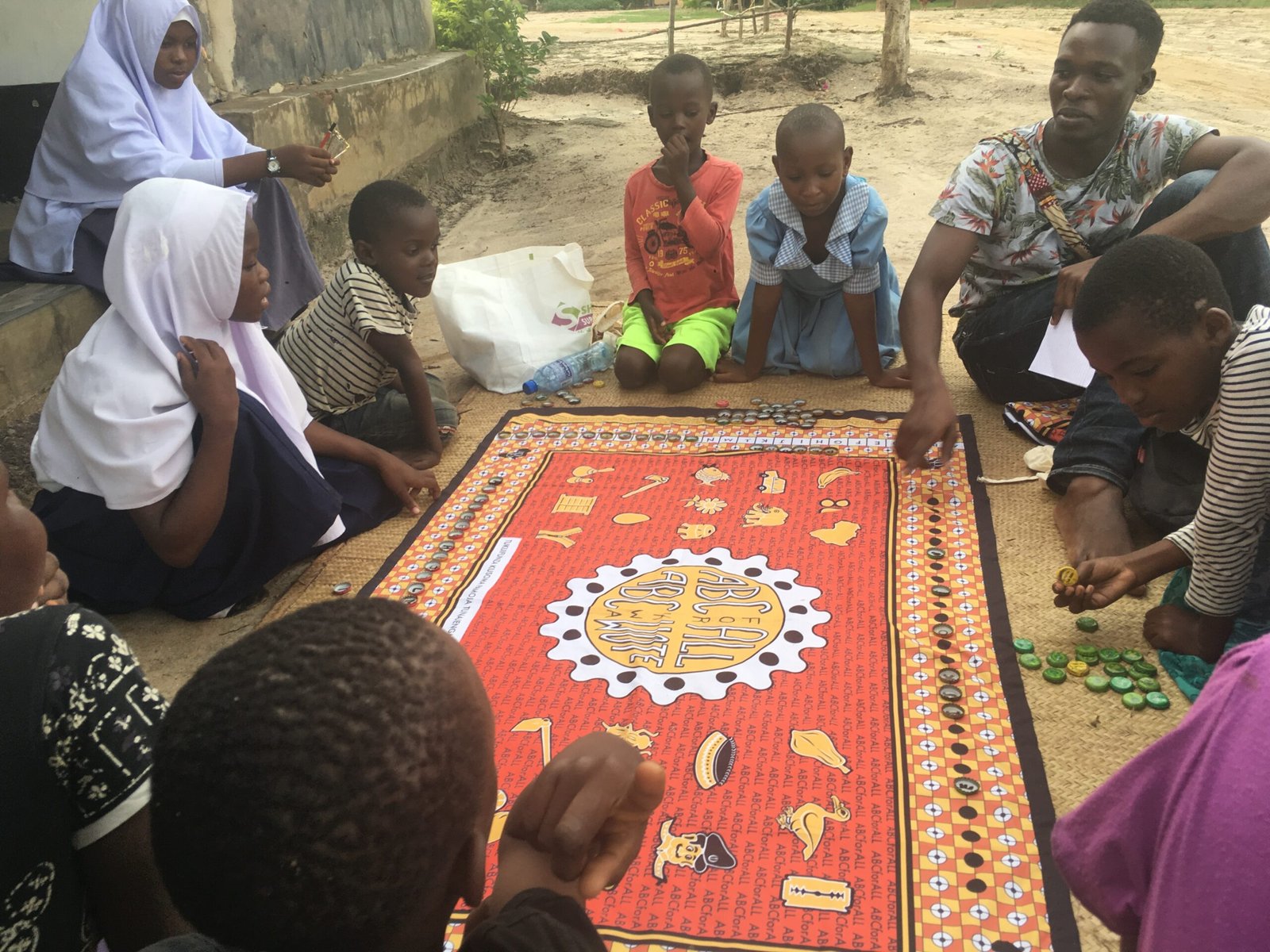 Building on what began in 2020 with merely the alphabet, we have discovered the potential, viability, and logic around educational khangas' (textile) production. When we understood that the foundational goal for young learners is exposure to print, and not necessarily books, a world of opportunity opened for us. We are now pushing our designs beyond just the alphabet and into early readers and foundational math.
Our initial target communities are under-resourced rural populations. In rural areas, traditional paper books face many dangers: water, fire, insects, and dirt. Our textiles will step in with the same content but in a more durable, play-based, and communal manner. We believe our approach to exposing non-readers across Sub-Saharan Africa could have a measurable impact, and we are aiming to find out.
The MaKuYa Cultural Museum and Learning Center in Tanzania, the Maasai farming initiative, and the Esukuta Primary School in Kenya need financial support. They are woefully poor in cash but exceedingly rich in culture and stories of & their & Africa. We believe there is room for an exchange through Social Media: Instagram, Facebook, YouTube – blogs, videos, podcasts, photos, and newsletters. We will share both the tangible and intangible heritage from here, and we will ask you to share your thoughts, questions, and donations with us. We want this to be a fun way to get what we need to renovate our new museum building, continue our museum work, develop children's programming, and keep our farmers farming, among other things, and the donors to feel smarter, happier, and inspired to give toward something that changes lives. So, stay tuned!! And join us on the world wide web!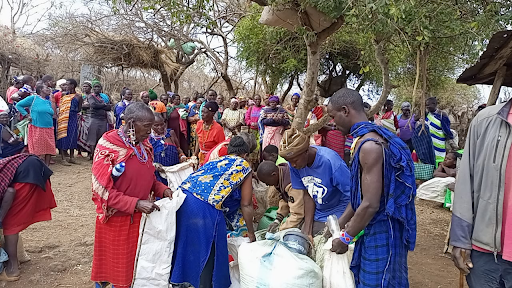 Providing Emergency Food as well as development opportunities for the Maasai in Rombo, Kenya A drought-related food security crisis in Rombo, Kenya is impacting more than 800 families. These families have no food and nothing is growing. ADEA and its local partner, Pillar of Maasai Development, have been providing rations of beans, corn, oil, and salt to these families since May. We are also taking advantage of this unique opportunity of nearly 1000 women gathering every two/three weeks to teach about issues of literacy, food security through home gardens, and to discuss issues related to gender inequity, high birth rates, child brides, and empowering women.  Also, they are uplifted in these hard times by group storytelling and singing.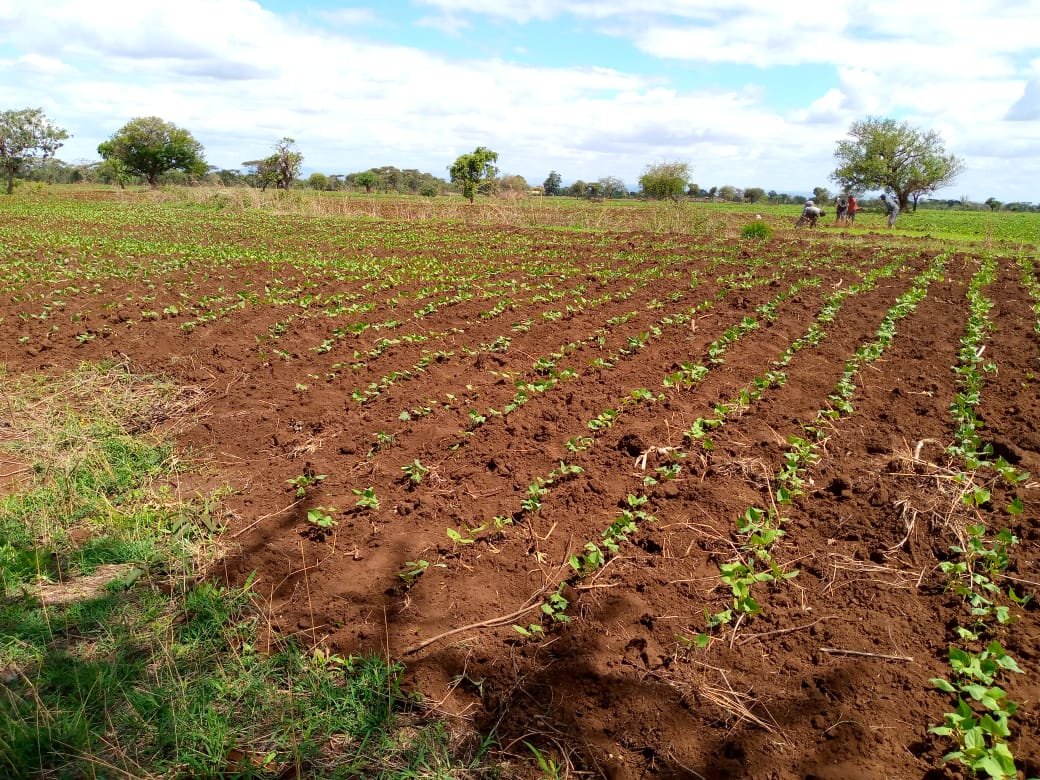 Since our first crop planting in November of 2020, we now have three full-time PMD members working and learning the farming best practices for our location and situation. Mobile phone technology makes frequent contact with Master Gardener Dara Finnegan possible. We can address challenges and questions immediately and regularly. This reduces crop loss due to delayed responses to questions. Additionally, it familiarizes Dara with the unique agricultural and life realities of Rombo, Kenya. We will be experimenting with crops with a higher yield, greater resilience, and higher nutritional value during each planting season. These, over time, will be introducing other Maasai in the region to plants and techniques for growing crops that can benefit their families.
Mentorship is critical for local sustainability and self-reliance. ADEA is using its programming as an opportunity for mentorship. Douglas provides workshops, challenges, travel experiences, and responsibilities of increasing difficulty to help team members become skilled and confident. The best scenario is to have enough funds so that Douglas rarely leaves his desk and instead sends team members out into the field to learn and gain practical experience. All this is so that they can ultimately manage the programs and their development themselves.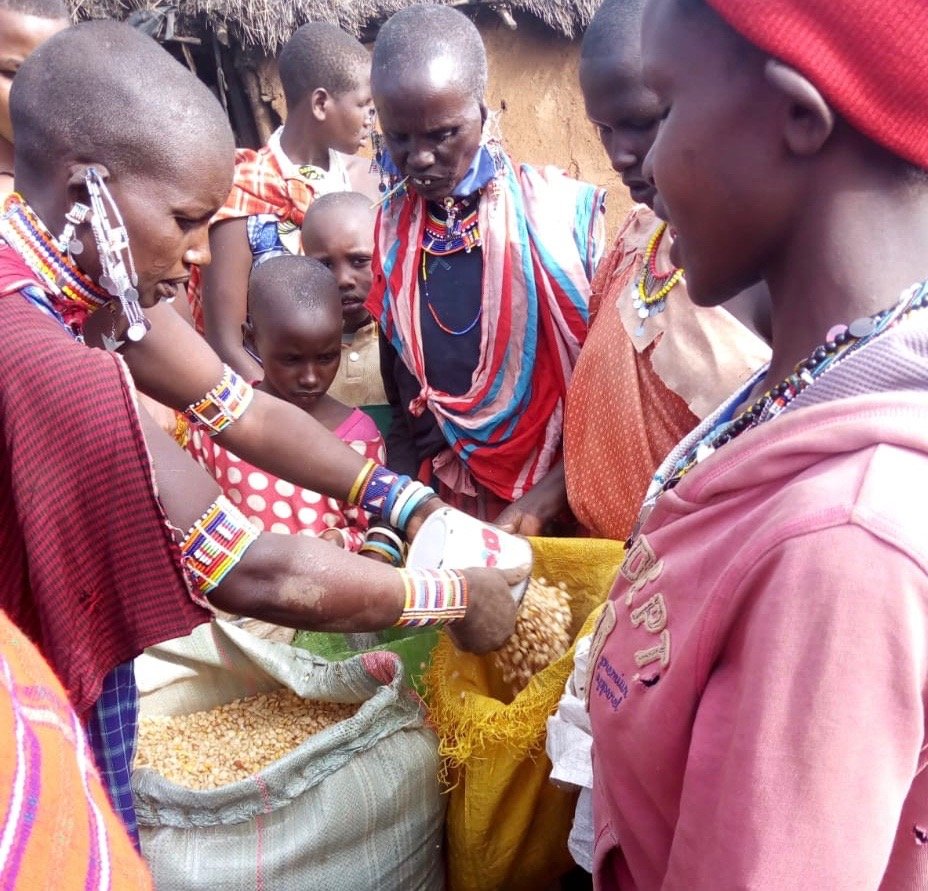 ADEA Foundation raised enough support to provide food for over 600 Maasai living around our schools whose children were starving due to the COVID-19 lockdown.
When Kenya went into total lockdown, the already-impoverished families around our schools in Kajado were cut off from day work that barely earned enough for a family to eat for a day. As a result, children began to starve, and parents panicked. ADEA raised enough funds to provide food for over 600 of the neediest Maasai for six months, with its partner Pillar of Maasai Development (PMD). Additionally, we paid teachers salaries during the nine months that our Esukuta Primary School remained closed.   Before she received food, she gave her children the false hope of a meal by pretending to cook in the evening - but in truth, she was boiling stones I put stones in a pot and boiled them until the children fell asleep without having eaten. The next morning, I would cook tree roots for the children to drink - Oiguanai Ole Kuna - parent Lemopia Ole Kiulu and his wife would leave the children at home alone because they felt helpless, not able to feed them. It was too hard to see them suffering. - Lemopia Ole Kiulu - parent Your feeding program has rescued his children. I might have lost my grandchildren, but because of you, you maintained their lives. - Lenkai ole Nkaikoni - village elder We are exceedingly grateful to everyone who gave small and large amounts that allowed us to save lives.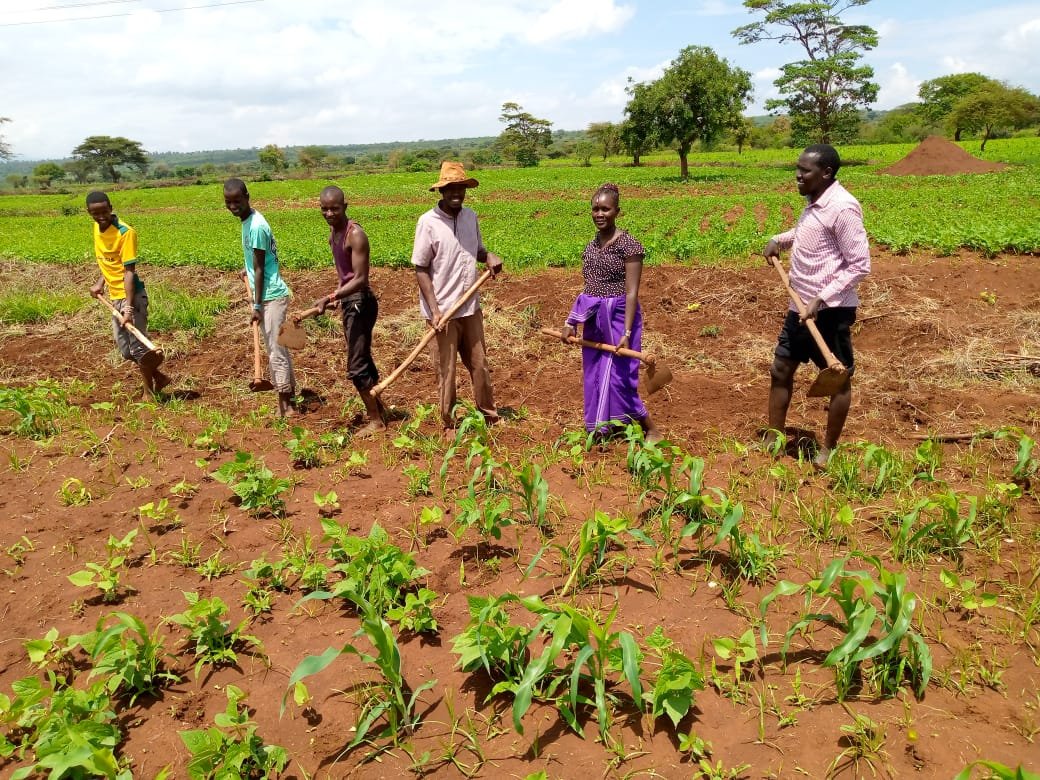 As a result of the COVID-19 food crisis, ADEA has establishing a drought-resistant community garden to model planting and growing crops viably in the region.
The Maasai were traditionally and exclusively cattle herders. Because God granted them the cattle of the earth, they neither hunted nor farmed. For them to engage in these things would have been an insult to God. Though now Christians, this mentality prevailed until the devastating drought of 2009 that left them without cattle and without a means to survive. This resulted in many seeking menial day jobs on local farms. Even so, they have little understanding of farming, nor do they garden at their home. Had they had the most basic home gardens at their bomas (homesteads), they might have better endured the COVID-lockdown.  With this realization, the idea emerged, with the Pillar of Maasai (PMD) teams enthusiasm, of establishing a drought-resistant community garden to model planting what is viable in and suitable for their location. In October 2020, our PMD team of teachers who were out of school planted their first-ever crop of corn, beans, and squash – primarily fertilized with elephant manure.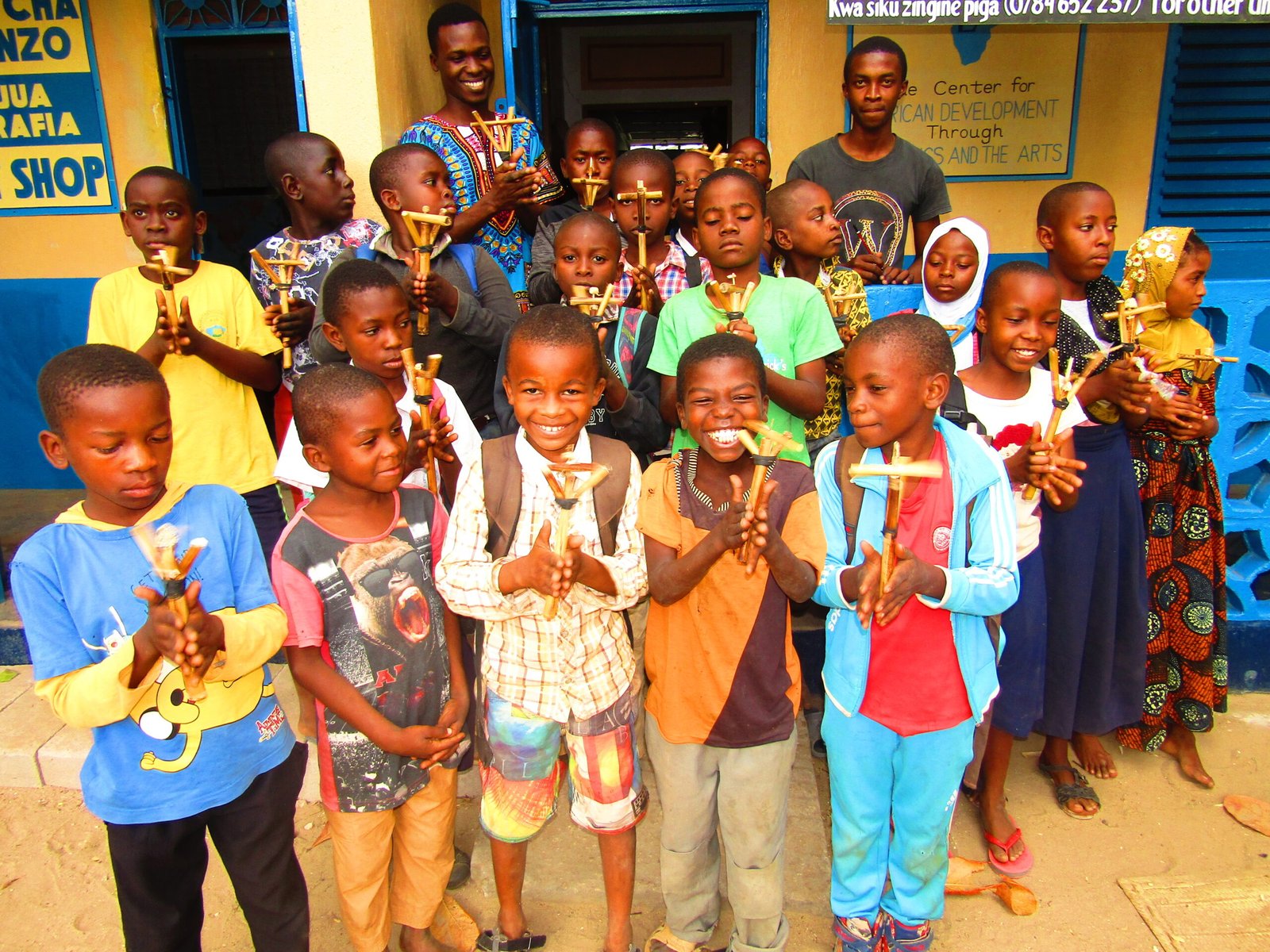 Launched in 2019 by our ADEA Tanzania Partners, Jumamosi Poa (JMP), or Cool Saturdays, is
a much-anticipated event at our MaKuYa Museum and Learning Center enjoyed by upwards of 150 children weekly. Encouraging children to think and explore is the goal of the day. Through play, museum conversations, and special guests from the community, children expand the way they view their world and how to understand it. In our museum, we challenge children to consider life-related objects, to learn how they have changed over time, and to wonder why those changes happened. In our Learning Center, young visitors play an ever-increasing number of learning games we are inventing to encourage happy learning. [click to learn more]
Low literacy levels and eagerness to read are a challenge across Africa, most seriously in rural communities. We discovered this crisis in our MaKuYa Learning Center when we challenged the visiting children (and some adults) to write out the alphabet. With the vast majority unable to do so successfully, we developed games to improve alphabet fluency. To expand this learning opportunity beyond our walls, we reimagined our games into the form of a khanga – the most popular textile design of Eastern Africa. Our primary studies proved that our design is popular and those family members of all ages are eager to play our alphabet learning games.