ADEA has been active in Tanzania and Kenya through programming and partnerships for over two decades. As a small NGO, its US Director, Douglas McFalls, working with local organizations has helped artisans improve their production and earnings, preserved and promoted local culture through festivals and a museum, and provided formal education for underserved Maasai children by establishing two rural schools. In response to the current student school-performance crisis in Tanzania, our current focus is on developing non-formal school preparedness learning activities that are culturally accessible, innovative, and fun - because kids learn best when they are having fun. Additionally, in response to the COVID-19 food crisis faced by our Kenyan students' families, we are working together to introduce community and kitchen gardens for sustainable food security. As we build these programs and sustain our teams, your 2021 support is needed. Please consider ADEA for one-time or monthly support this holiday season
KEY AREAS OF

FOCUS FOR 2022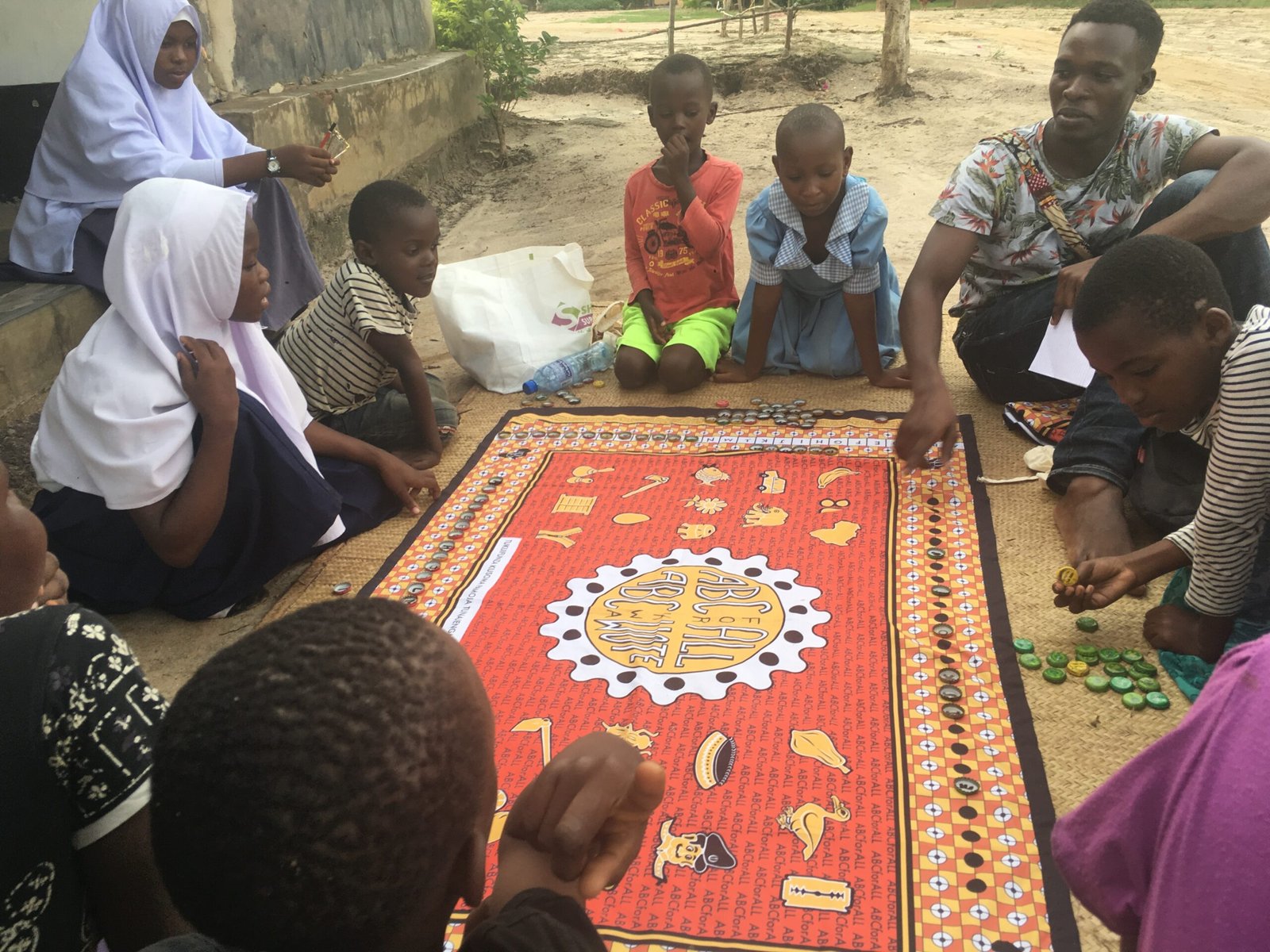 Our educational textiles (designed in the spirit of the local khanga fabrics) are earning praise from educators and learners.  In 2022 we will be testing and seeking support to fund testing, promoting, and producing our khangas.  Also, we will be working with education specialists and teachers to create a series of designs to include beginning reading, numeracy, and other subjects to prepare children to enter primary school and non-schooled adults to enjoy the power of learning.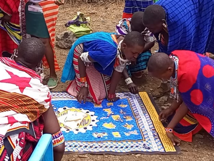 With an estimated literacy rate of six percent among the Maasai adults in Rombo, Kenya, we decided to test out our educational textiles (ABC for ALL khangas) with the 1000-plus women who gather at our bi-monthly food distributions. The excitement of the Maasai women when given the opportunity to learn the alphabet and basic spelling was extraordinary.   In their enthusiasm, they have requested to take these alphabet khangas home to teach all the family members to read.  We aim to raise the funds needed to print and get an "ABC for ALL" khanga into the homes of all these women and subsequently to observe and measure engagement and impact.   We expect to do similar testing in Mtwara, Tanzania involving primary schools.
With no tradition of growing crops or home gardens, the Maasai of Rombo were caught in crisis during the COVID-19 lockdown of 2020 with nothing to eat.   In response, our local Maasai leadership team rented an acre of ground.  With the help of a USA-based Master Gardener, they successfully learned to plant, cultivate, and harvest corn, beans, and tomatoes.   This year the Maasai team is teaching the local Maasai to use their former animal corrals (empty now because the animals died in a drought) as gardens during the rainy season.  We will add to the list of crops less familiar but faster-growing and higher-yielding vegetables (for example squash.  Home gardening will provide food and income for these families.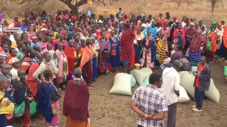 During the drought crisis of 2021, over 1000 women have been gathering together. Though initially only to collect food, ADEA with the Pillar of Maasai Development team has been leading them in conversations, initiating learning to read, and teaching them to plant crops at their homes.  The women have been inspired and encouraged during these times together so,  even after food distribution has ended, we intend to continue these gatherings for women seeking change and community. These gatherings will be a platform for women to examine the current challenges they face of being single mothers caring for children while husbands seek work in the city, health, generating income, and issues of gender equity.
Education is critical in helping a child mature into an adult with professional and social options. In 2008 ADEA helped the Maasai of Esukuta establish a primary school where currently over 560 children are enrolled in K-8 classes.  Yet,  due to school fees, not every child of school age in Esukuta is enrolled. Some girls are forced into early marriages because families cannot afford secondary school fees. In 2022 ADEA aims to change this.  Through a child-sponsorship program or other means, we intend to make education available to every child in Esukuta.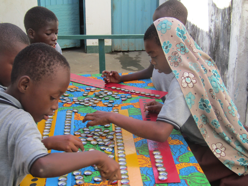 "Cool Saturdays" were launched in 2019 at our MaKuYu Cultural Museum and Learning Center in Mtwara, Tanzania, to get kids excited about learning and asking questions.  Each Saturday, 100+ children enjoy our early literacy, geography, and math rooms, along with creative question-based visits to our cultural museum. Conversations with special guests help them discover life and work related to the present and past. We plan to continue this weekly tradition into 2022 with the addition of students from the teacher training college and university to let them explore innovative play-based approaches to learning.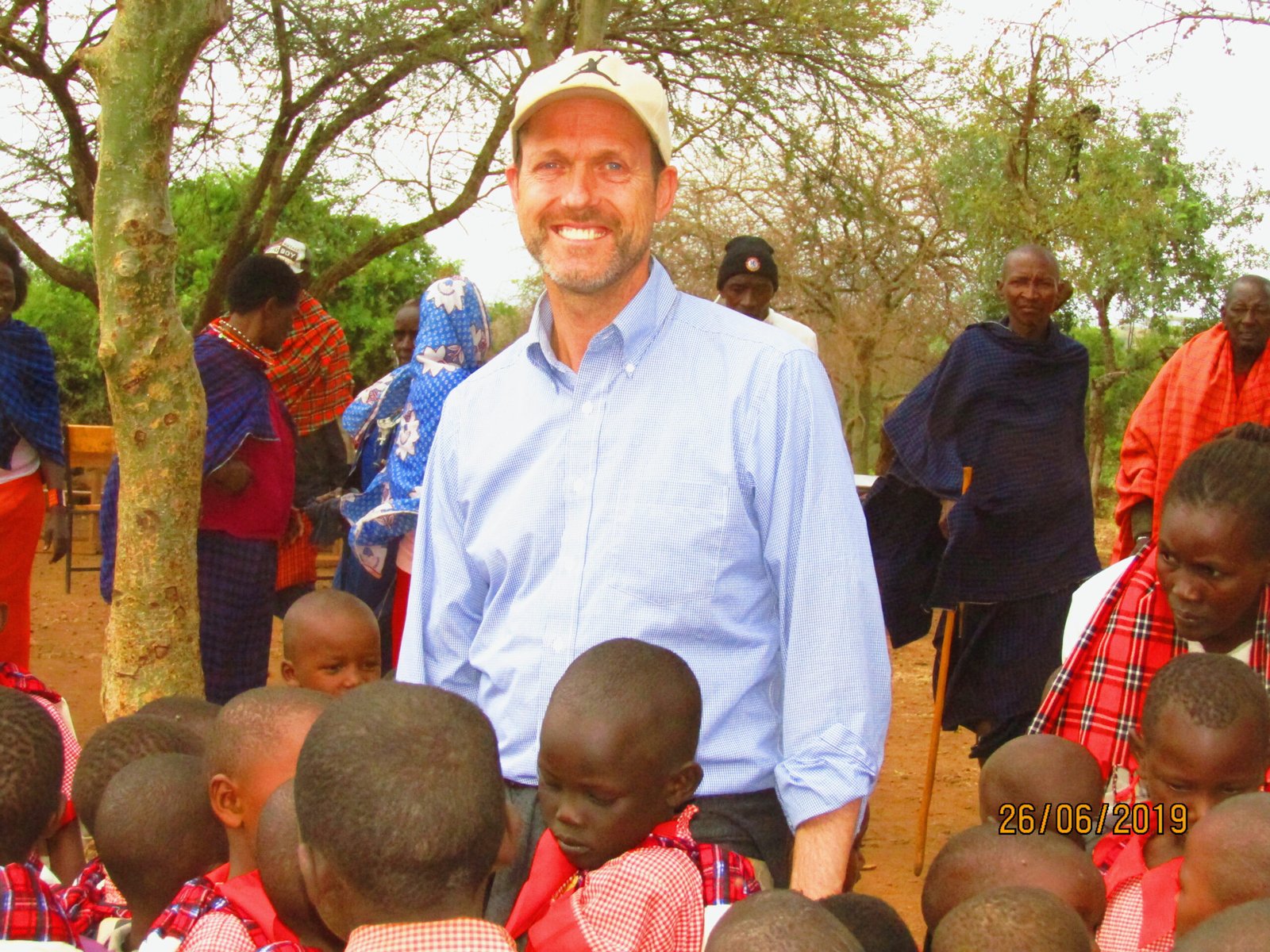 In 1999 Douglas McFalls accepted an invitation to visit missionary friends in Mtwara, Tanzania. His work as a designer drew him to the local artisans. He saw that if they had a better understanding of the tourist buying habits, the artisans could earn more. Always welcoming a creative and cross-cultural challenge, Douglas was hooked. In 2003, he and Tanzanian Philipo Lulale established the Center for African Development through Economics and the Arts (ADEA). What was to be a three-year commitment continues until today.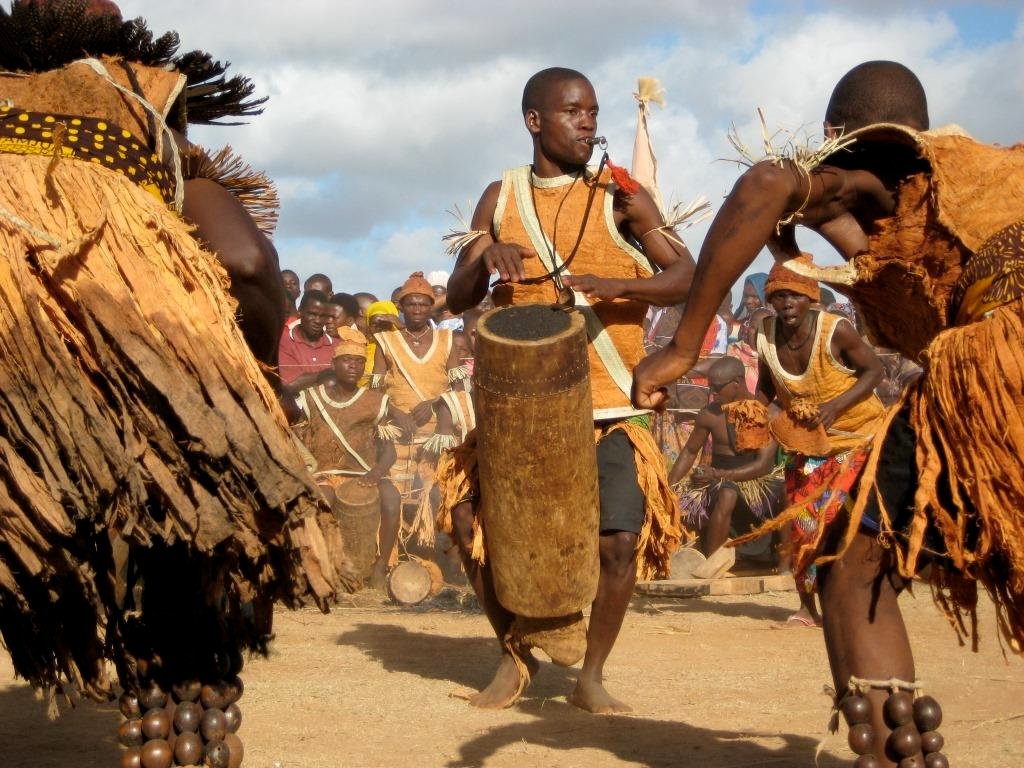 Beginning with artisan development, Douglas's work has expanded to starting schools, launching festivals, founding a museum, establishing a learning center, arranging emergency food programs, mentoring many, and helping thousands. With the help of individual supporters, other donor sources, and the creative and compassionate power of God, Douglas (along with his team and program partners) has achieved more than he could have ever imagined when he began this adventure two decades ago.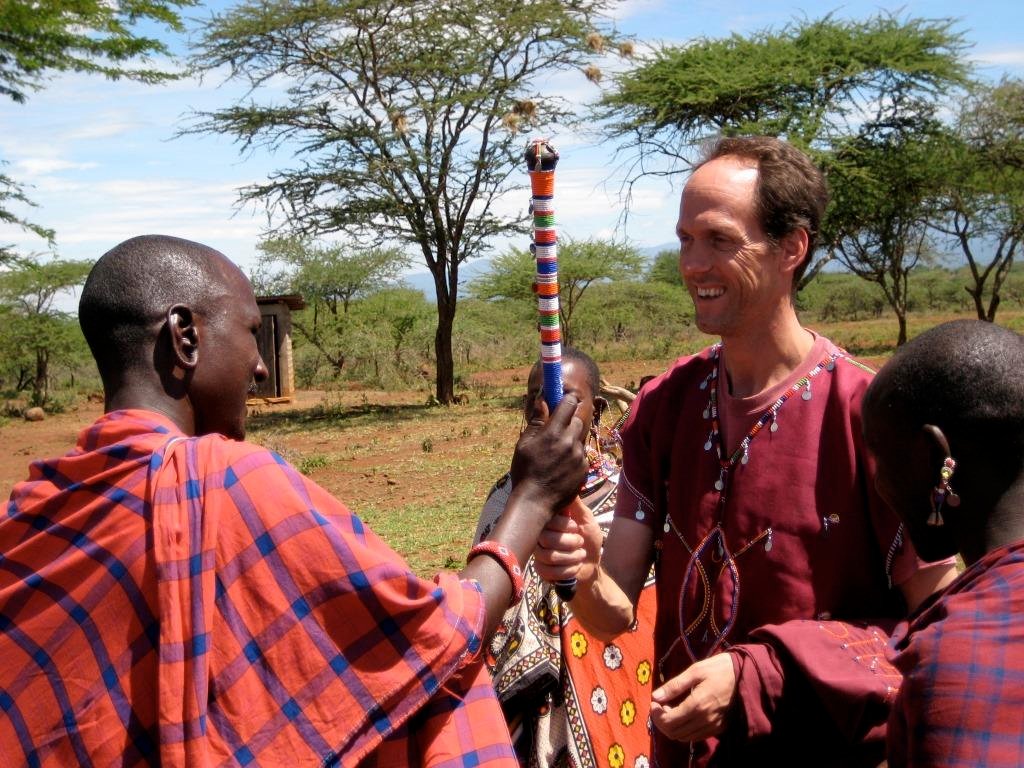 Douglas' broad education and work has uniquely positioned him for this cross-cultural and creative work. He earned his B.A. from Whitworth College in French with a focus on International Relations. He then worked two years as an international tour guide. He was awarded a Masters in Architecture and a BFA in Interior Architecture at the Rhode Island School of Design. And from Michigan State University, he received a certificate of Museum Studies while working toward his Ph.D. in Educational Policy and Non-Formal Learning.
Douglas's international studies included cross-cultural communications coursework, which was invaluable. His intensive studies at the Rhode Island School of Design equipped him with creative problem-solving skills essential in successfully navigating variables of culture, poverty, local business practices, corruption, logistics, access to resources, and markets while working with populations in East Africa.
Pillar of Maasai Development (PMD) Partnership In Kenya
The Maasai herders of Eastern Africa are possibly the most famous tribe in Africa. The Maasai of Kajado, Kenya, in Mt. Kilimanjaro's eastern shadow, lost the majority of their grazing lands and watering holes to the Tsavo Game Reserves. In the 1990s, they were expelled from these lands. Insufficient land led to overgrazing and this community's tumble into poverty. In 2003 ADEA was introduced to this community, and our partnership began.
2003 - ADEA's director, Douglas, introduced to the Maasai community of Tipape Loomu
2006 – Established Lemong'o Primary School
2008 – Established Esukuta Primary School
2009 – Supported Emergency school meal program during 2008-2009 drought (95% of cattle lost)
2012 – Ornaments for Hope women's beadwork initiative
2020 – COVID-19 Lockdown Emergency Food Distribution Program
2020 – Teacher Development Program
2020 – Food Security Maasai Small Scale Farming initiative launched.
2021 – COVID-19 Lockdown and Drought Relief Emergency Food
ADEA Tanzania Partnership
In 2003 Douglas McFalls co-founded the Center for African Development through Economics and the Arts (ADEA) in Mtwara, Tanzania, with Tanzanian Philipo Lulale to focus on artisan development.
2003 - Artisan Development
2008 – 2014 - The MaKuYa Traditional Culture and Performing Arts Festival was launched to promote the local performing arts tradition.
2013 -The MaKuYa Cultural Museum was born.
2017 - The MaKuYa Learning Center to address the student struggles in reading, math, and geography.
2019 - Organizations restructured into a formal partnership between ADEA in Tanzania and the ADEA Foundation.
2020 - ABC for All educational textiles designed.
2021 - We have exciting plans for the future.