ADEA has been active in Tanzania and Kenya through programming and partnerships for over two decades. As a small NGO, its US Director, Douglas McFalls, working with local organizations has helped artisans improve their production and earnings, preserved and promoted local culture through festivals and a museum, and provided formal education for underserved Maasai children by establishing two rural schools. In response to the current student school-performance crisis in Tanzania, our current focus is on developing non-formal school preparedness learning activities that are culturally accessible, innovative, and fun - because kids learn best when they are having fun. Additionally, in response to the COVID-19 food crisis faced by our Kenyan students' families, we are working together to introduce community and kitchen gardens for sustainable food security. As we build these programs and sustain our teams, your 2021 support is needed. Please consider ADEA for one-time or monthly support this holiday season
KEY AREAS OF

FOCUS FOR 2023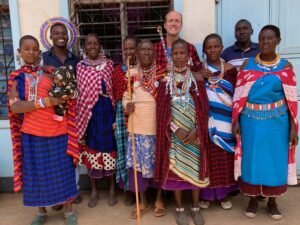 As a result, parents are increasingly unable to generate enough income to pay their children's school fees, and thus their children are being sent home. Being sent home results in painful and discouraging shame for the children and their families, and missing classes adversely affects students' academic performance and future prospects. Since 2022, ADEA has been helping 130 students remain in school. We named this effort - "Keep Kids in School (KKIS)". With donor support, great things are happening:
Better grades (several of our students are now top of their class)
Greater self-confidence and mental stability for the students and families
Early marriages for girls and boys averted
Our students have become the strongest English speakers in school.
---
Please help us get them through the rest of the school year.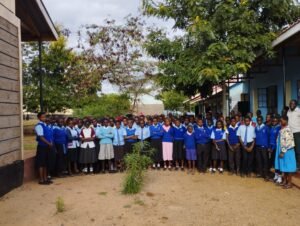 This generation of children is the first to be formally educated for most families. The future of this community depends on them. Most parents cannot mentor these young men and women to succeed in urban and professional settings. ADEA and the local team host workshops with the KKIS student to prepare them for this transition, give them leadership skills, provide a place for questions, and discuss current challenges and future opportunities. It is a time to learn about the richness of their lost heritage and strengthen their faith to provide them with moral grounding as they enter cultures of corruption. Students welcome this time of gathering and working together to understand and solve shared challenges.
Beyond covering school costs, ADEA hosts character-development student workshops. One significant issue we are addressing is the damaging effects of shaming within the culture and how, as KKIS students, they are expected to act with compassion. Our students are recognized ambassadors of anti-shaming in their schools and community as they share their socks, shoes, and clothes with students who don't have them. KKIS students are washing uniforms for students without access to water at home, sharing their lunch meals, helping repair torn uniforms, and many more acts of kindness.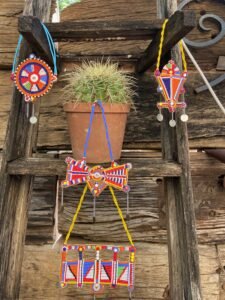 As the traditional Maasai culture of Rombo is slipping away due to a lack of cows, poverty, new ways of living, and modern things, ADEA and PMD are working together to collect the artifacts and their stories to preserve the local Maasai legacy. The elders use our growing collection to educate the youth. It is our aim that these items will form the base for a local Maasai cultural museum.
Food Distribution
To participate in helping to keep their children in school, we have them producing beaded pieces. Their involvement has had the positive outcomes of
Parents learning and mastering beadwork
Benefiting from regularly gathering with other parents to work and discuss their children
Pride in their participation in helping their children stay in school
Nine women master bead workers are leading this program.
The Maasai do not have a tradition of sewing clothes. In order to extend the lives of their school uniforms and to reduce the shaming that happens with damaged uniforms, we have developed our FIX IT initiative. This program teaches students and parents the basics of hand sewing. First, they are taught how to reinforce their uniforms in the spots where damage typically happens first. Then, we teach them how to repair and maintain their uniforms. Students interested in sewing have been selected to be the program leaders. This will be their first step to careers in sewing and tailoring.
A drastically increasing number of children are unable to complete their schooling because their parents cannot pay the school fees for all their children because of the ongoing drought. This includes Juniors and Seniors so close to being finished. ADEA is putting together a formal child sponsorship and development program - Keep Kids in School or KKIS - so that students can be assured they will complete their studies without interruption. Parents can then dedicate their meager finances to rebuilding their lives after losing their cattle and land. ADEA will invite as many people and families as possible to join us in uplifting these students and, thus, the community for just $36 a month.
---
DONATE We currently support 130 students and need fund to keep them in school until our formal sponsorship program in place. Help us get them through the rest of the school year.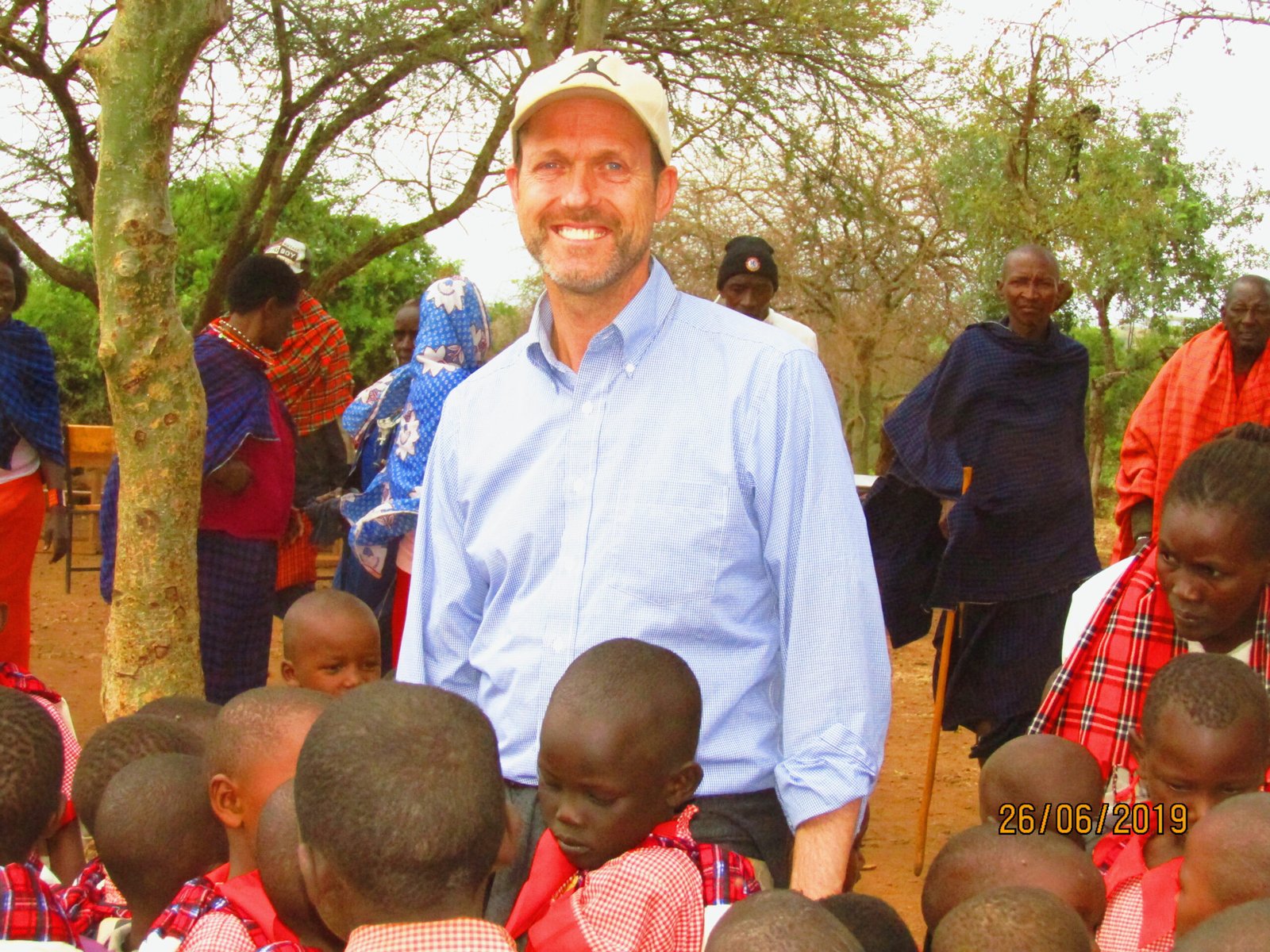 In 1999 Douglas McFalls accepted an invitation to visit missionary friends in Mtwara, Tanzania. His work as a designer drew him to the local artisans. He saw that if they had a better understanding of the tourist buying habits, the artisans could earn more. Always welcoming a creative and cross-cultural challenge, Douglas was hooked. In 2003, he and Tanzanian Philipo Lulale established the Center for African Development through Economics and the Arts (ADEA). What was to be a three-year commitment continues until today.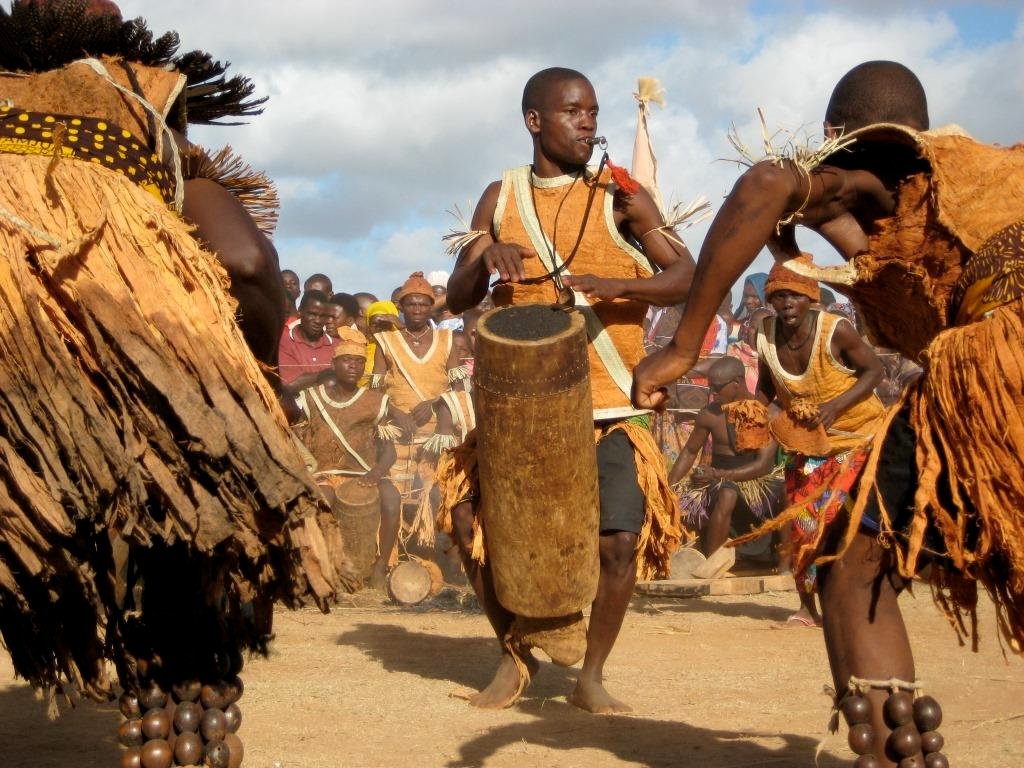 Beginning with artisan development, Douglas's work has expanded to starting schools, launching festivals, founding a museum, establishing a learning center, arranging emergency food programs, mentoring many, and helping thousands. With the help of individual supporters, other donor sources, and the creative and compassionate power of God, Douglas (along with his team and program partners) has achieved more than he could have ever imagined when he began this adventure two decades ago.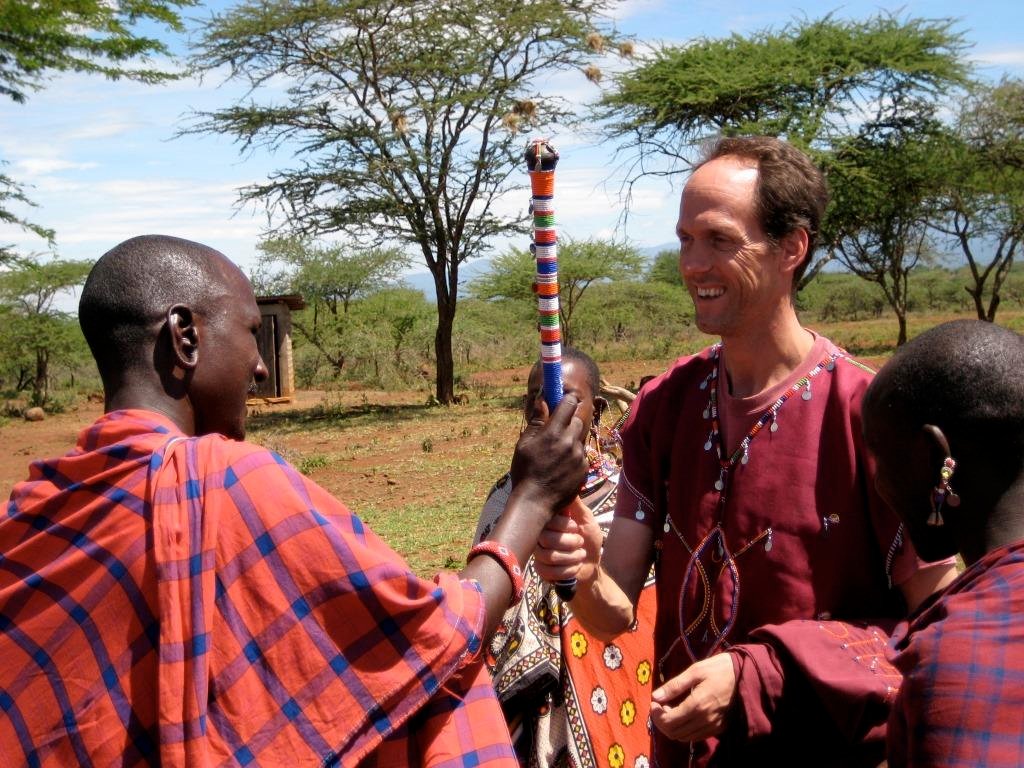 Douglas' broad education and work has uniquely positioned him for this cross-cultural and creative work. He earned his B.A. from Whitworth College in French with a focus on International Relations. He then worked two years as an international tour guide. He was awarded a Masters in Architecture and a BFA in Interior Architecture at the Rhode Island School of Design. And from Michigan State University, he received a certificate of Museum Studies while working toward his Ph.D. in Educational Policy and Non-Formal Learning.
Douglas's international studies included cross-cultural communications coursework, which was invaluable. His intensive studies at the Rhode Island School of Design equipped him with creative problem-solving skills essential in successfully navigating variables of culture, poverty, local business practices, corruption, logistics, access to resources, and markets while working with populations in East Africa.
Pillar of Maasai Development (PMD) Partnership In Kenya
The Maasai herders of Eastern Africa are possibly the most famous tribe in Africa. The Maasai of Kajado, Kenya, in Mt. Kilimanjaro's eastern shadow, lost the majority of their grazing lands and watering holes to the Tsavo Game Reserves. In the 1990s, they were expelled from these lands. Insufficient land led to overgrazing and this community's tumble into poverty. In 2003 ADEA was introduced to this community, and our partnership began.
2003 - ADEA's director, Douglas, introduced to the Maasai community of Tipape Loomu
2006 – Established Lemong'o Primary School
2008 – Established Esukuta Primary School
2009 – Supported Emergency school meal program during 2008-2009 drought (95% of cattle lost)
2012 – Ornaments for Hope women's beadwork initiative
2020 – COVID-19 Lockdown Emergency Food Distribution Program
2020 – Teacher Development Program
2020 – Food Security Maasai Small Scale Farming initiative launched.
2021 – COVID-19 Lockdown and Drought Relief Emergency Food
ADEA Tanzania Partnership
In 2003 Douglas McFalls co-founded the Center for African Development through Economics and the Arts (ADEA) in Mtwara, Tanzania, with Tanzanian Philipo Lulale to focus on artisan development.
2003 - Artisan Development
2008 – 2014 - The MaKuYa Traditional Culture and Performing Arts Festival was launched to promote the local performing arts tradition.
2013 -The MaKuYa Cultural Museum was born.
2017 - The MaKuYa Learning Center to address the student struggles in reading, math, and geography.
2019 - Organizations restructured into a formal partnership between ADEA in Tanzania and the ADEA Foundation.
2020 - ABC for All educational textiles designed.
2021 - We have exciting plans for the future.