We carved cassava roots – and then we ate them.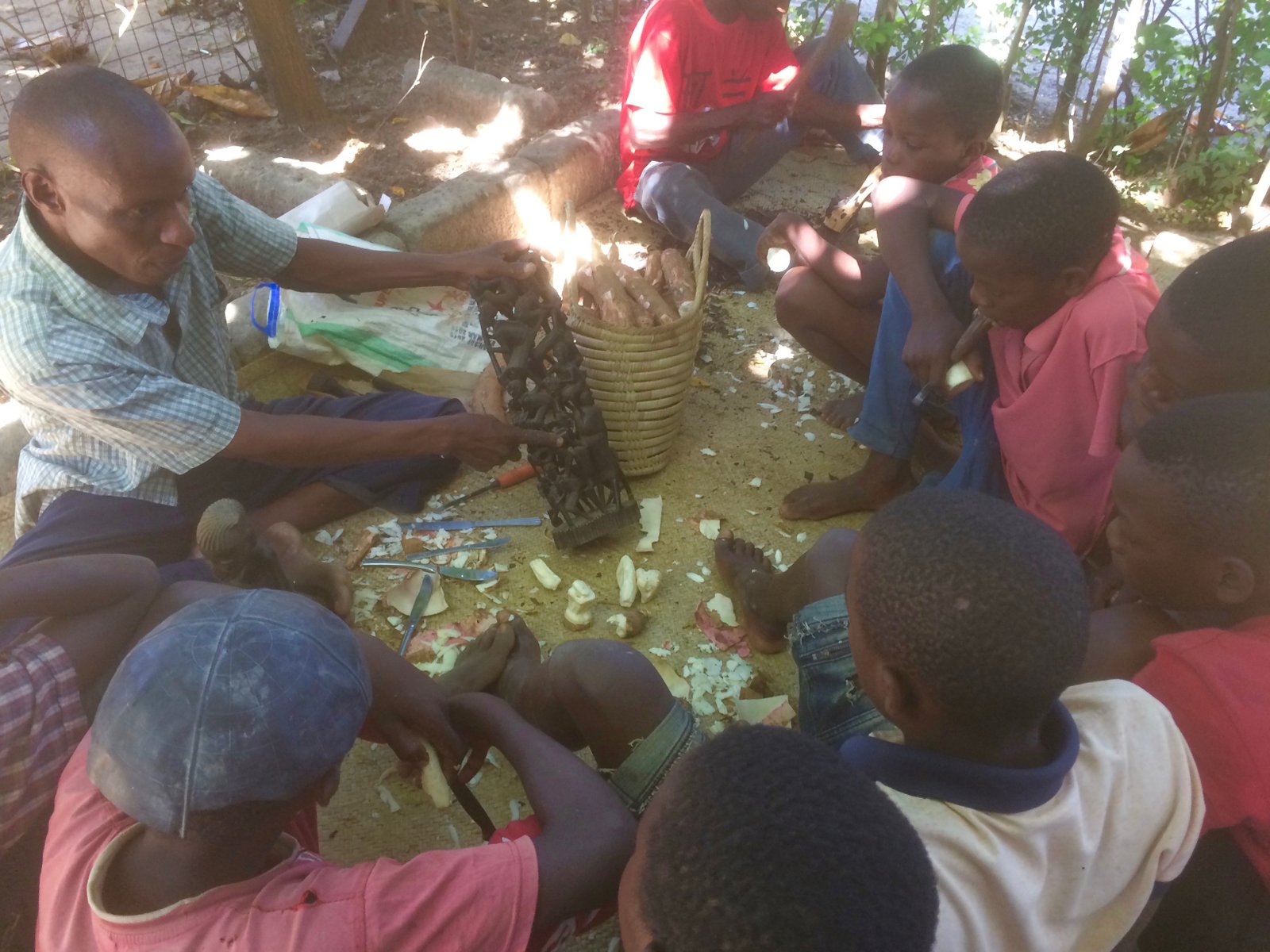 "When we were young, my brother and I were sent into the forest to find Impingo (African blackwood) for our father to carve (caving ivory had been banned by then). Sometimes there we found wasps' nest in the tree. We smoked the wasps out by burning dry grass. Other times we'd find snakes in the tree. Some were longer than I was tall. We would hit them with a long stick we would knock them out of the tree and beat them. When a snake was dead we'd use our small knives to cut off its head. We buried the head in one hole and its rubbery body in another. We did this so that the snake couldn't connect back together and bite us. We had no shoes and sometimes we would step on a thorn – YEEKS! We used our small knives to dig them out of our heals. After pulling them out we bit the thorn tip between our teeth and chew it and said, 'You ate me, now I eat you!'"
Daniel and Joseph sat in the shade of the large Indian Almond tree in front of our museum on the edge of two woven mats where they talked and carved all morning. But here's the best part. Preparing for the day I asked these two carvers how they learned to carve when they were kids. Their father was carver, originally from Mozambique across the nearby Ruvuma River. He is from the Makonde tribe that is famous for its carvers. As children, Daniel and Joseph would watch their father work and practice carving with pieces of cassavas root. After attempting to carve an elephant, a giraffe or a woman carrying a basket on her head, they would eat it! "How cool is that," I thought.
We should do that! So I sent Daniel on Chilumba's mono-gear bicycle to the market to by two kilos of cassava root. Taking the risk of losing my dinner knives I brought them out for the kids to use. It was a huge success with the kids enjoying hearing stories while attempting to carve elephants, masks, giraffes, grinding pestles, and other less distinguishable things, and ultimately enjoy eating the fruits of their efforts.
Carving was just one of six activities for the launch of our "Jumamosi Poa!" (Cool Saturdays!) program. Our MaKuYa Museum and Learning Center is very popular with students visiting every day – up to 100 on a single day! I initiated this program in reaction to the chaos of the prior Saturday – the first I'd experienced since my return in mid-May. With so many kids, better planning was needed so that better learning could happen (and less mob management). And thus Jumamosi Poa was born. This was the plan:
We would have stations to which the kids could move around. Here they are: Two guides (Mama Patakula and Alfan) oversaw the permanent museum collection of Makonde, Makua, and Yoa artifacts. We separated the soda bottle top math and alphabet games. The ABCs remained in the ABC room (managed by Ulendo), and Tatenda facilitated the the adding, subtracting, multiplying and dividing games in the back courtyard which has blackboards on the walls so the children can work out the problem.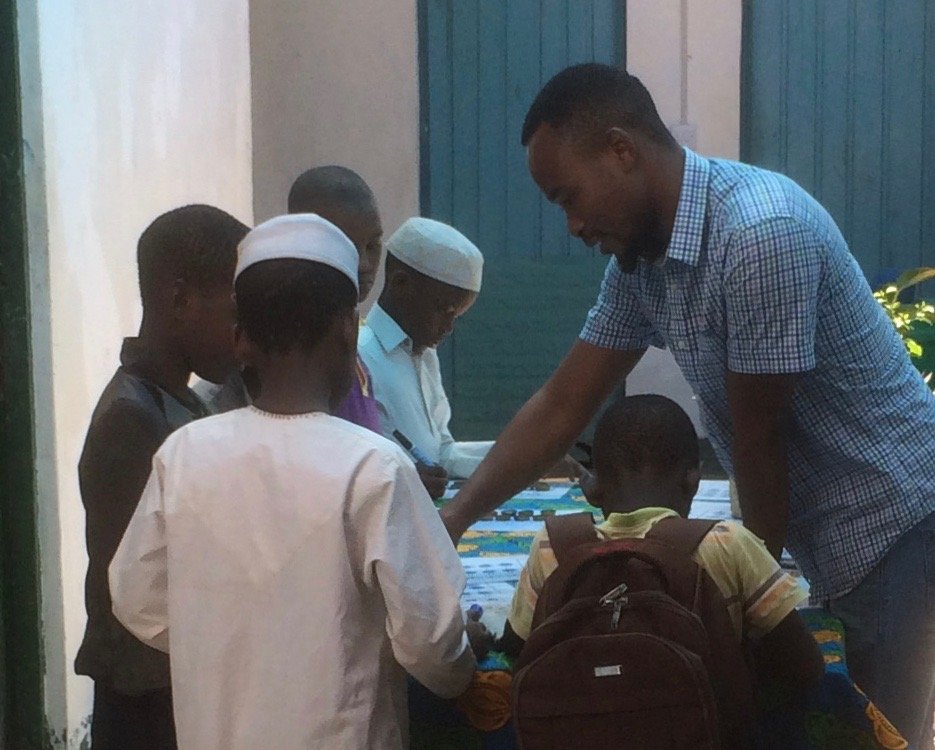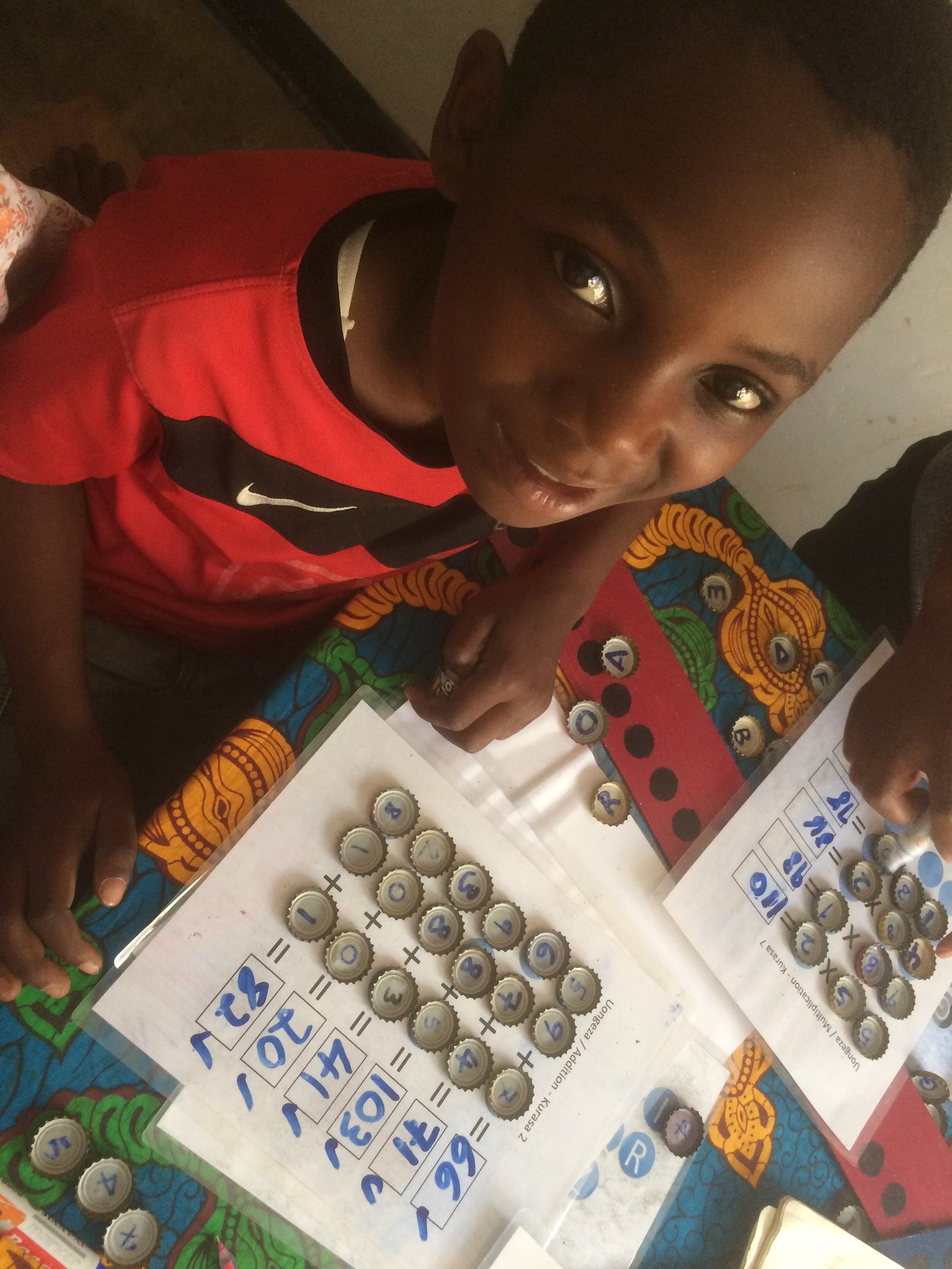 Chilumba pulled out the games in the geography room so that the kids could compete to find which counties had the largest landmass or largest population (along with other geography challenges).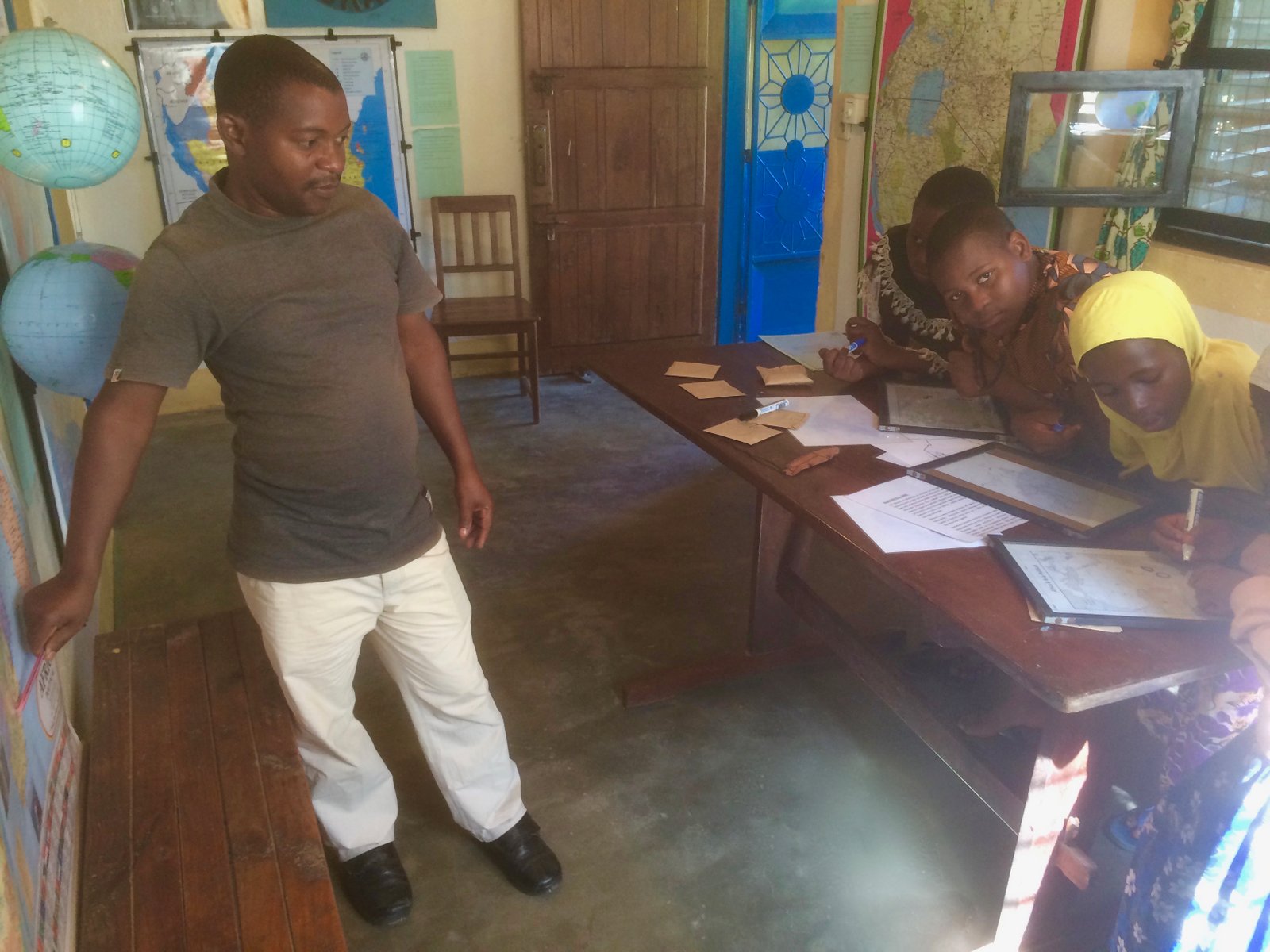 My office was turned into a small cinema where Filberti hosted up to 12 tightly packed kids to watch our MaKuYa Festival DVD – they loved seeing the dances and drumming from their tribal heritage.
And lastly, the carving station of which you already know. Oh, where was I (Kupikita) in all this? I was the behind-the-scenes boss giving the opening and closing team pep talks, took photos, distributed the snacks and made sure my team was hydrated.
Most encouraging was the fact that my team "got it". They sensed the calm and also saw the impact. Now that they have belief in it, I will encourage (and insist) that they plan out each week in advance to make this new novel idea into a well done routine.
We've lined up some Maasai warriors for next week. They will sing, jump, tell about drinking blood and killing lions and do beading with the kids. Stay tune for that report.
COULD YOU GIVE A LITTLE SUPPORT? Having a structured and impactful programming is not free. In fact money is needed for the special guests, additional staff and activity supplies. This first "Cool Saturday" cost roughly $45 USD. Sure, ADEA has larger financial needs, but please consider even a small contribution to keep "Cool Saturdays" growing. You can do it on the home page of this site. It's tax deductible 🙂 – Thanks and be blessed – Douglas
The foundational purpose to these blogs is to invite financial support that will allow ADEA to keep our team paid, and our programs going and improving. Please consider a one time or monthly gifts.