So Committed, He Was Even Willing To Cut His Hair!
[vc_row type="vc_default" margin_top="0″ margin_bottom="5″][vc_column][vc_column_text]Boniface Ulendo is the newest member of the ADEA/MaKuYa team. He partners with me to implement educational programming in the half of our museum called the Learning Center.
I first met Boniface (or Bon to some) through Charles Msoga, a brilliant painter who worked at ADEA. Boniface had come to Charles to learn to paint after a wave of layoffs at the local cement factory where he had been working left him unemployed. Charles approached me one day and said, "Mr. Douglas, if you need some help with anything, Boniface here needs some work."   It so happened I wanted to have the outside of our building washed. It was about time after more than ten years of neglect. He readily agreed and borrowed a tall ladder from the Kanisa la Biblia (the Bible church) across the street, got some rags, brushes, soap, and water and promptly got to work. He spent most of the day at this task. Near the end of the day I came outside to check his work. "Hmmm?" I said. "I bet if I used the brush and some soapy water the dried bird poop that streaked the wall would come off." To prove my point I climbed the ladder with brush and water; I tried, and I succeeded. Boniface was amazed! Honestly amazed! So I told him to return to his task and to tackle the poop. With an odd enthusiasm he took to the task, and he succeeded in removing all the many traces of bird. He invited me to see his success, and then he thanked me for teaching him how to clean so well.   And he was truly sincere. In that moment I was reminded of conversations I have experienced many times in Tanzania and a phrase I learned from an old friend, Dr. John Medina, "What is clear to me, is clear to me." Moving forward I gave Boniface the task of washing the sides and shutters of our building. With a passion and attention to minutia cleaning (using a small dish brush), he scrubbed our building clean.
Not only could Boniface clean, but when asked to help manage the crowds of students who visit our museum each afternoon (some days reaching over 100), he not only monitored them, but he also guided them in learning. He engaged them by asking questions about what they had seen, and he challenged them not just to look but also to read. While I'm away he oversees the "Kuijua Jiografia" (To Know Geography) room, our alphabet aptitude activities, and our math games. He has taken it to heart to learn about our collections so that he can be a knowledgeable guide.
The great proof of his enthusiasm for and commitment to his new position is that he was told that if we could offer him a contract he would have to cut his young dreds. When we did, he agreed.   You see, for better or for worse, persons with such hair in our town are assumed to be involved with drugs and a lazy lifestyle (true or not). As Boniface will be working with a wide variety of visitors – leading school groups, visiting government offices, and speaking in classrooms – my co-director, Chilumba Saidi, and I felt it was best to make this condition. Without hesitation Boniface agreed, and above are the before and after shots to prove it.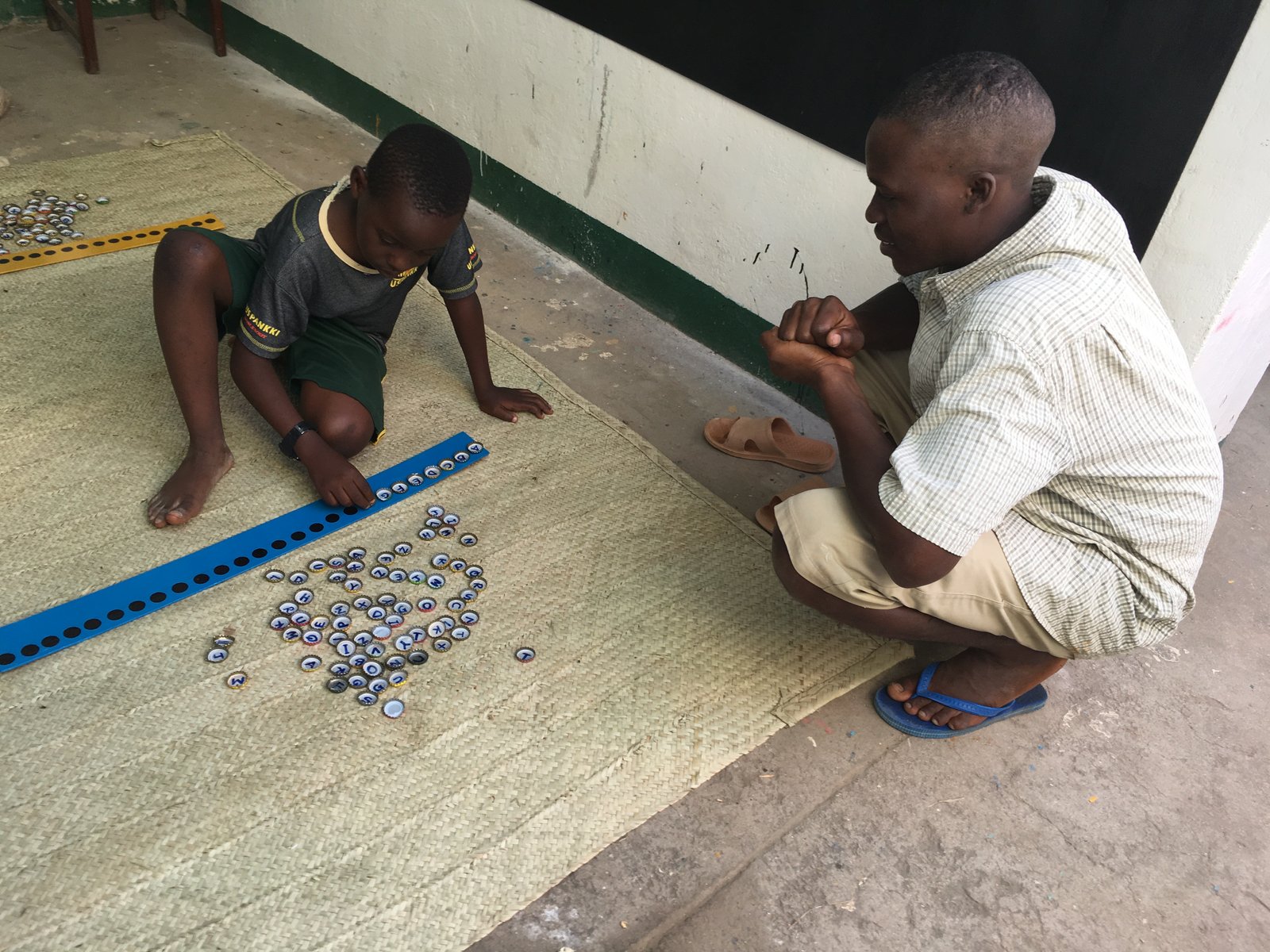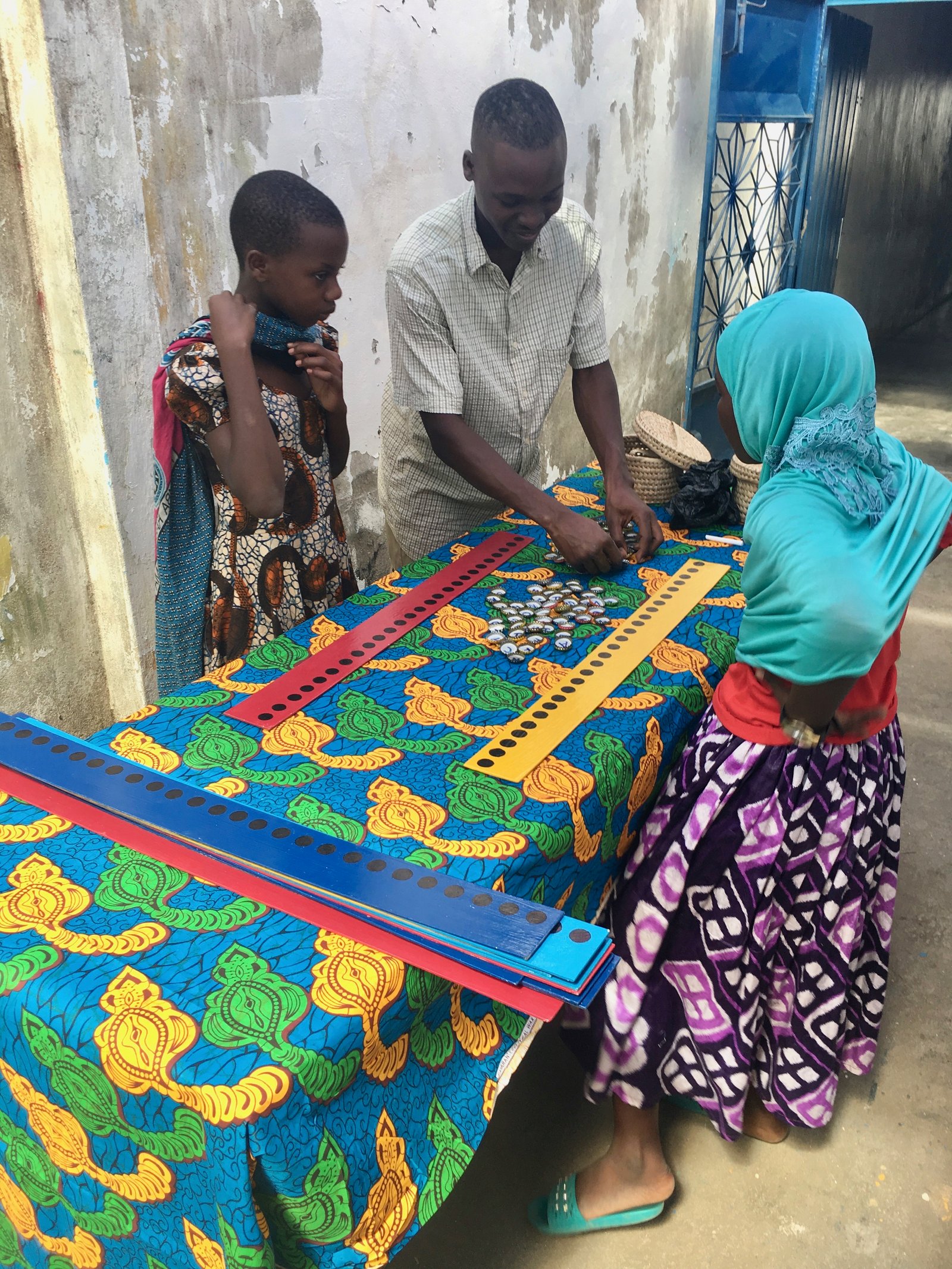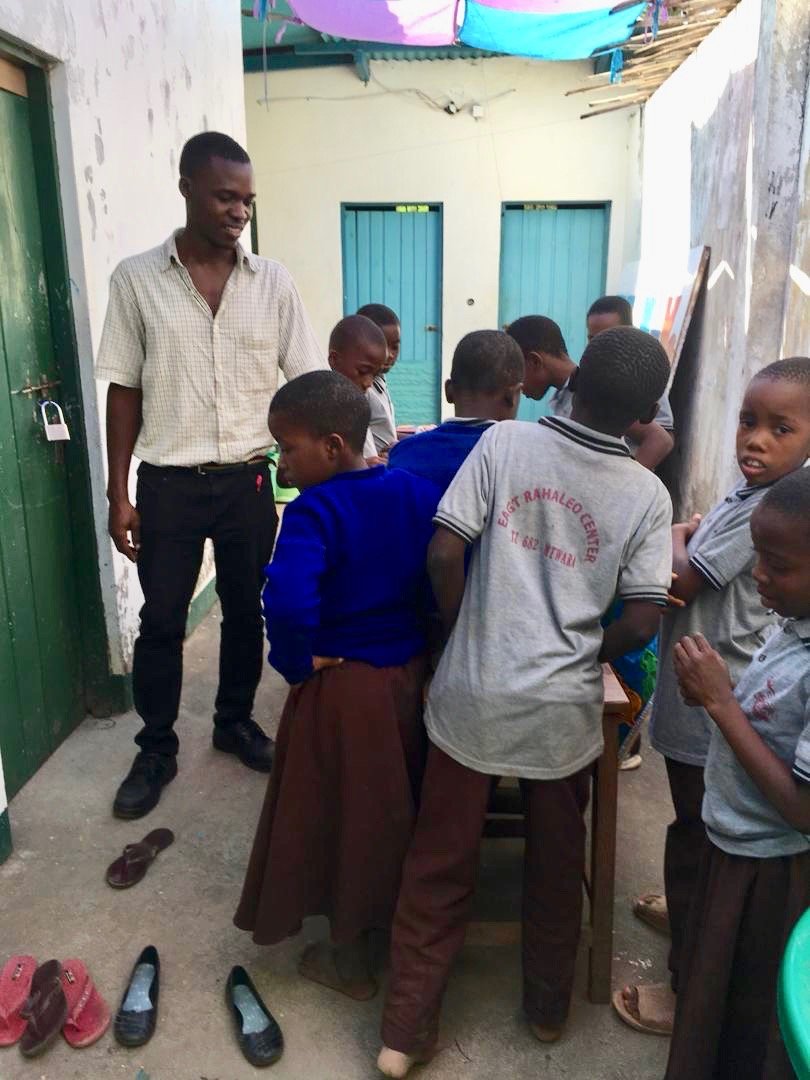 [/vc_column_text][/vc_column][/vc_row][vc_row type="vc_default" margin_top="0″ margin_bottom="5″][vc_column][vc_column_text][/vc_column_text][/vc_column][/vc_row][vc_row][vc_column][interactive_banner][/vc_column][/vc_row]