Did the first Tanzanian president wear women's clothes?
[vc_row type="vc_default" margin_top="0″ margin_bottom="5″][vc_column][vc_column_text]This is not likely (though I have no proof to the contrary). This funny consideration came from some older Tanzanian Shilling notes and a publication we purchased on the history of Tanzanian banknotes. Not long ago someone came to our museum with five Tanzanian bills that are now out of circulation to sell to our museum. Because we thought this would be wonderful way to include familiar objects for older visitors and open conversations on history, politics, and symbolism, we purchased the notes. In order to understand the history of Tanzania currency we bought a soft copy of the "Tanzania Banknote Book" which explains the history of Tanzanian currency from 1966 to 2016. For our exhibit, images of all Tanzanian banknotes will be presented accompanied with a laminated copy of the banknote book for more inquisitive visitors. Building knowledge on knowledge (or the familiar) is an important part of museum education.
Regarding the question as to whether the first president, Julius Nyerere, wore women's clothing: From this currency book we learned that in 1985 the 1000 Tsh banknote includes an image of the president wearing the formally popular socialist-collarless shirt. However, in the first three runs of this note the present's shirt button was on the left – a style typical for women's blouses. Upon revelation of this, subsequent runs of this bill depict a "masculine" version of the same shirt.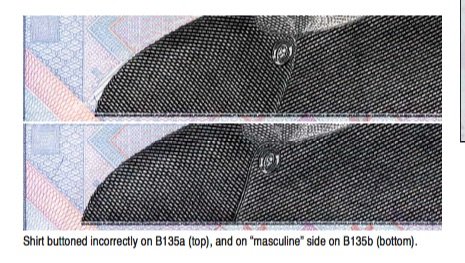 Source: The Banknote Book: Tanzania – www.BanknoteBook.com[/vc_column_text][/vc_column][/vc_row][vc_row][vc_column][interactive_banner][/vc_column][/vc_row]